Justin Michael

Williams
United States of America
UDAYA Yoga & Fitness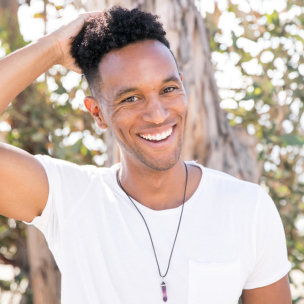 Justin Michael Williams is an activist, meditation teacher, and top 20 charting musician with a mission: to bring personal growth TO THE PEOPLE — empowering people of all identities, ages, genders, and economic backgrounds to claim their innate and limitless potential. His unique approach blends music, motivation and meditation to help people break free from toxic cycles and reconnect to their life's purpose. 
Between his keynotes, podcasts, videos, music career and other ventures, Justin has amassed an audience of over 4.2 million across platforms. Metamorphosis debuted at #18 on the iTunes pop charts alongside Taylor Swift and Britney Spears in 2016. He has since been featured by Billboard.com and Yoga Journal magazine, shared stage with Deepak Chopra, and headlined at events including Wanderlust and SXSW. 
People say kids who grew up like Justin — in the inner-city, surrounded by violence and abuse — end up in jail or dead. It is a great honor and privilege for him to show there's another way.