Calvin

Corzine
United States of America
Vinyasa, Power
Udaya Entertainment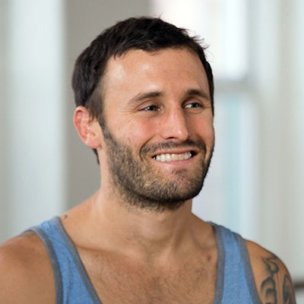 After growing up around the yoga community and being very resistant to the idea of doing yoga, I caved shortly after graduating college and began to practice yoga regularly. Shortly after that, I began to study with my teacher, mentor and good friend Vinnie Marino at YogaWorks. My formal training began with a 200 hr teacher training at YogaWorks with Iyengar teacher Jenny Aurthur and Jesse Schein and continued on to complete my 300 hr teacher training at YogaWorks as well assisting in the Ashtanga room most of my days.
As a student I enjoy practicing many different styles of yoga and have been fortunate enough to study with a variety of senior teachers including Lisa Walford, Maty Ezraty and even Sharath Jois in Mysore, India. My classes are a blend of all the styles I practice (Vinyasa Flow, Ashtanga, Iyengar) and I am known for creative sequencing, upbeat music and overall being pretty challenging. I teach mainly out of YogaWorks in Santa Monica which I hold very dearly as this is where I began with my daily practice.
Come check out a class.
Thanks, Calvin