Carolina

Fischer Waibel
Germany
Hatha, Power, Vinyasa
UDAYA Yoga & Fitness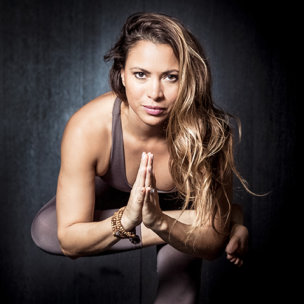 Carolina Fischer Waibel is founder and owner of ATHAYOGA and the Swiss Yoga Conference in Zurich. Through her mother, who was also a yoga teacher, she came into contact with the fascinating world of yoga in her early teens. Initial curiosity soon turned into a growing passion and devotion to yoga, as well as its philosophy, psychology, mindfulness and the power of thought for our mental and physical well-being.
In 2003 she completed her first Yoga Teacher Training. Since then, she has received numerous further training and further education in various approaches and schools of yoga, so that her style today is influenced by Hatha Vinyasa Yoga in harmonious combination with Yin and Kundalini Yoga, breathing training, aromatherapy and Mantra Chanting. These diverse sources give a unique character: playful, colorful and cheerful, but always challenging, stimulating and a chance for personal growth.
In 2009 Carolina Fischer Waibel fulfilled her life's dream and opened her first yoga studio in the heart of Zurich. 4 years later a second one followed directly at the lake in Zollikon. Today she is the successful managing director of ATHAYOGA and the Swiss Yoga Conference. She regularly teaches yoga classes, leads workshops and retreats in Europe and passes on her knowledge to others through her work as a personal coach. In her spare time, Carolina can be found together with her husband Roland and her dog Mila on extended walks in nature.
Explore her program in German: Grounded Week