Esteban

Salazar
Costa Rica
Vinyasa
UDAYA Yoga & Fitness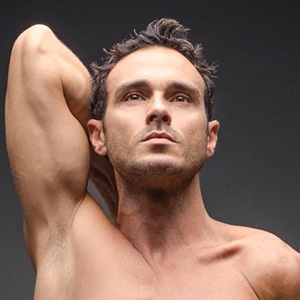 International and highly qualified yoga teacher,
Esteban Salazar
is an economist, business administrator and has a master's degree in marketing, he has always had two passions surf and yoga. His passions made him take a turn in life and he dedicated his life fully to yoga. These two passions help him connect with the elements of life. His classes are like riding a wave, entering into this lovely flow of creativity and expression from the heart. Esteban Salazar is one of the creators of Krama Yoga, which is a style of Hatha Yoga (physical practice), without losing any philosophical aspect and devotion in all hearts.  This method honors the sequential order of things, it's the reason why his classes follow asynchrony between biomechanics, wisdom and experience, giving an optimal flow of Prana (vital energy and inner fluids).
With his 21 years of practice and 17 years of teaching, you will experience in his classes, workshops, and certifications a perfect mix between a strong demanding practice, receiving inner harmony and a wide range of knowledge. You can feel comfortable to attend any class or event by Esteban, beginners receive very clear instructions and he gives nice variations for very advanced students.
Maestro internacional de Yoga altamente calificado.
Esteban es un economista  y un administrador de empresas con énfasis en mercadeo que siempre tuvo dos pasiones, el surf y el yoga.Sus pasiones lo hicieron dar un giro en su vida y dedicarse al yoga, que así como el surf lo visualiza como una conexión con los elementos. Sus clases son como montarse en una ola y entrar en un fluido y rico viaje de creatividad y expresión desde el corazón Esteban Salazar es uno de los creadores del método Krama Yoga, el cual es un estilo de Hatha Yoga (yoga físico) sin dejar de lado la parte filosófica y la devoción en los corazones. Este método honra el orden secuencial, razón por la cual sus clases llevan una sincronía biomecánica creando una armonía entre el conocimiento, la experiencia y haciendo que el flujo pránico y energía  (fluidos corporales y fuerza vital)  sea óptima.
Con 21 años de práctica y 17 años de enseñanza, experimentarás en sus las clases, talleres y certificaciones  una mezcla perfecta entre una practica fuerte, retadora con paz mental, y una amplia gama de aprendizaje. Sentite cómodo en participar en cualquier clase o evento de Esteban, recibiendo instrucciones sumamente claras para alumnos principiantes y variaciones para cualquiera nivel del practicante Namasté!