Jean-Claude

Rawady
United Kingdom
Ashtanga
UDAYA Yoga & Fitness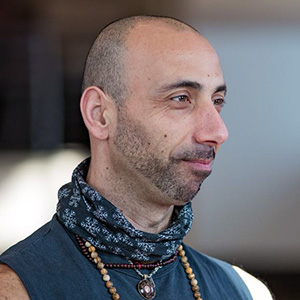 Jean Claude Rawady's experience in Yoga goes back to 2002. He felt so drawn to it and fell in love with it, however, due to personal circumstances, he had to stop practicing and got involved in running his own business as a Chef Proprietor. While working as a Head Chef Jean Claude became aware of how very stressful life can be especially in the corporate environment and he became inspired to help people restore their peace of mind and physical health.
In 2006 Jean Claude returned to attending yoga classes in his local health clubs and yoga studios of Staines upon Thames, England. His first yoga teacher was the inspirational Heather George. Heather's positive support encouraged Jean Claude to take a qualification in teaching yoga and to follow his current path. He feels very fortunate to have come into contact with many other inspirational teachers of other yogic disciplines such as Ashtanga, Tantric, Anusara & mindfulness.
JC's background in Lebanese Cuisine, with its healthy Mediterranean influence, has incorporated into his overall view of how to lead an enriched and balanced lifestyle. His yoga education includes a 200 hr. BSY diploma in Hatha Yoga as well as completion of the Grava Tonics Yoga Swing Teacher Training, Sianna Sherman Teacher Training courses and the mindfulness course, Present Mind with Alison Armstrong.