Lauren

Peterson
United States of America
Core, Vinyasa, Power
Udaya Entertainment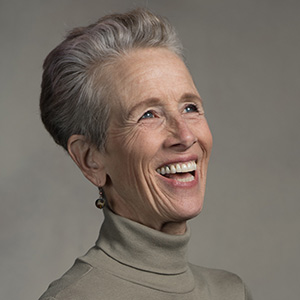 Lauren Peterson started her professional career as a classically trained dancer and actress in NYC. She stumbled upon yoga in the late 80s and embraced the practice whole-heartedly.
Now an educator and teacher with an advanced Yoga Alliance certification (E-RYT 500), Peterson is a well-respected yoga instructor who travels worldwide teaching workshops and teacher trainings. She has been practicing yoga for over 25 years and teaching since 1992. She had the privilege to study with and assist Chuck Miller for over 10 years. Chuck taught her through the fourth series in the ashtanga yoga system. She has also played with the first few poses of fifth series as shown to her by Richard Freeman.
Lauren has been featured in the television series Healing Quest, and in Yoga Journal Magazine, for the yoga program she started at the Monte Nido Eating Disorders Center for women struggling with eating disorders. As a model she is in magazines, calendars and in Yoga, a Yoga Journal book by Linda Sparrowe.
Lauren is the creator of The Yogi's Companion, a yoga practice CD, which was chosen Editor's Choice by Yoga Journal Magazine. She also has four yoga DVDs: Back Care, Stress Relief, Beginning Yoga and Yoga for Athletes, which she created in conjunction with Olympic athlete Gabby Reece. Lauren teaches group and private classes in Malibu, and at her studio in East Hollywood, The Yoga Salon.