Michelle

Bell
United States of America
Cycling
UDAYA Yoga & Fitness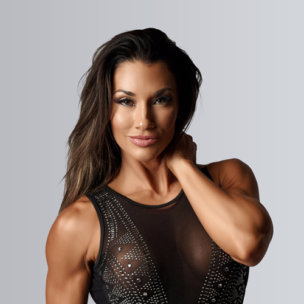 Michelle Bell, SPIN and General Fitness Instructor, is the co-owner of PEDAL Spin & Strength Studios in Southern California and also specializes in helping people reach their fitness goals through fitness and nutrition. Michelle has a contagious energy and excels at building communities of like-minded people who help support, build confidence and help clients find success by providing a roadmap to reach their health and fitness goals. She is also a certified Nutrition Coach and has been helping clients reach their goals through fitness since 2008 teaching SPIN, Boxing, Sculpt and TRX classes.
As a WBFF Fitness Pro Competitor, business owner, wife and mama of 2 little girls, she understands and has a passion to empower and teach others how to find their balance through nutrition, fitness and managing everyday stressors.
Michelle Bell has teamed up with UDAYA to create videos to bring PEDAL SPIN classes to the masses! Our goal is that you feel the energy of our studios through our music from our PEDAL resident DJ, carefully designed class profiles that will make you sweat, get out of your comfort zone, feel amazing with that endorphin rush and bust through any plateaus!!! See you on the bike!
Explore Michelle's programs: PEDAL Power HIIT, PEDAL Pump & Strength, and PEDAL Spin for Weight Loss.