Michelle

Goldstein
United States of America
Power, Restorative, Vinyasa
UDAYA Yoga & Fitness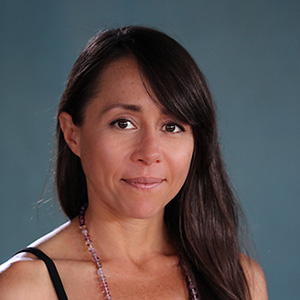 Michelle Goldstein is co-founder of Heart Alchemy Yoga, LA's fastest growing yoga and wellness YouTube channel. She leads power yoga workshops, immersions & retreats worldwide and teaches at Equinox Fitness Clubs. Known for her creative vinyasas (sequences of yoga asana) and pranayama, Michelle's teaching integrates influences from various forms of movement and meditation set to powerfully inspiring backdrops of music.
Approaching instruction with a deep spiritual reverence for the sacredness of yoga coupled with a joyous playful sense of humor, Classes by Michelle Goldstein offer a safe, nurturing and challenging environment for students to come and explore their mental and physical boundaries. Michelle has studied with many inspiring teachers, among them Bryan Kest, Max Strom, Claire Hartley, Jerome Mercier, Saul David Raye, Guru Singh, Annie Carpenter and Erich Schiffman.
Explore her program, Heart Alchemy.