Paula

Pavlova
United States of America
Vinyasa
UDAYA Yoga & Fitness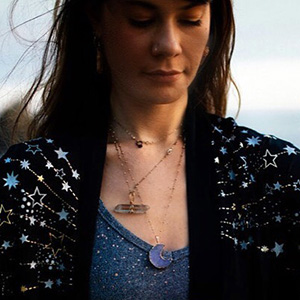 Paula Pavlova came to yoga through a dance background. The second she stepped on the mat, she knew that she had found something far deeper than movement of the body, but rather a movement for the soul. Yoga quickly became a personal journey, full of lessons in life and nature. The lightness, joy, and jocular spirit that yoga creates, is what kept bringing Paula back to her mat, and eventually to her path as a dedicated yogi.
In 2013, Paula received a Bachelors of Science in Sociology with a double major in Studio Art from Texas Christian University. During her final summer as a student, Paula traveled to Ubud, Bali to complete her 200 hr. Teaching Training Certification with Frog Lotus Yoga International. Currently, Paula studying under the guidance of Gigi Snyder with the YogaWorks' Professional 300-hr Program in Los Angeles, California. As a yoga instructor, Paula aims to safely and carefully create sequences that are both challenging and playful. She deeply cares about offering a space where the physical asanas become an expression of each individual's passionate soul with a musical selection that is focused on relaxing the mind, motivating the body, and balancing the spirit.
In addition to teaching yoga, Paula is a co-founder of GAIA Collective, an organization focused on connecting to our Mother Earth, GAIA & the universe beyond through crystal jewelry, a subscription to a 'MoonBox' filled with spiritual goodies for every Full Moon, and events we call GAIA Gatherings full of love, light, and yoga. You can follow Paula and her co-creators @gaiacollective on instagram & Facebook or visit their website.