Rebecca

Beckler
United States of America
Pilates
UDAYA Yoga & Fitness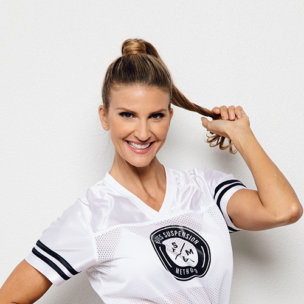 Starting from a very young age, Rebecca Beckler has always been passionate about athletics. Gymnastics, dance, swimming, diving, soccer… you name it. She went on to play soccer and run track at Mississippi State University and finished her last two years of college playing soccer at Marshall University in West Virginia. In 2000 she graduated with a BA in Adult Fitness and moved to Atlanta to start her fitness career as a Personal Trainer. In 2002 Rebecca moved to South Orange County, California where she was first introduced to Pilates and immediately fell in love.
In 2002 Rebecca Beckler started her pursuit to become a Pilates Instructor and by 2006 she was a fully certified Advanced Level STOTT PILATES Instructor. She did not stop there, in 2009 she became a STOTT PILATES Instructor Trainer. She is also a Pilates Method Alliance (PMA) Certified Trainer and an American Council of Exercise (ACE) Certified Personal Trainer.
In 2012 her daughter was diagnosed with Leukemia. As a result, she was unable to make it to the studio to do her daily equipment based Pilates workouts. She had a Suspension Trainer at home that she used regularly to do fitness-based workouts. She started playing around with the traditional Pilates equipment and mat based exercises on her suspension trainer and to her surprise many exercises were more challenging on the Suspension Trainer than the Pilates equipment. That is how the Pilates Suspension Method started.
When she is not teaching workshops or training clients she loves spending time with her husband Greg and their two children, Raelyn and Renick.
Explore her Pilates programs: Pilates with Props, Pilates Suspension Method, Pilates FIT, and Pilates Body.