Marisa

Toriggino
United States of America
Prenatal
UDAYA Yoga & Fitness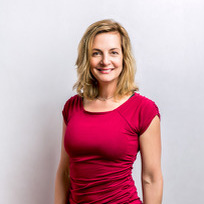 Marisa Toriggino is a preeminent yoga teacher who has more than three decades experience teaching yoga, training new practitioners and teachers and innovating in her own yoga practice while studying trends and developments as they emerge. After her own pregnancies and watching how her pregnant students maintain their vitality and experience easier birth and faster postpartum recovery, Marisa developed her signature prenatal yoga program, The Prenatal Yoga Method™. Her method blends rich techniques she culled from diverse yoga lineages. The result: a sound yoga practice that supports a healthier pregnancy and better birth outcomes for future mothers. The Prenatal Yoga Method™ gave life to Marisa's 15-video pre-natal program titled Yoga for Motherhood.
Marisa has studied with many of the founders of what is broadly known as modern postural yoga, including: BKS Iyengar and Geeta Iyengar (founders of Iyengar yoga), Sharon Gannon and David Life (founder of Jivamukthi Yoga), and Yogi Bhajan (founder of Kundalini yoga). She became a certified yoga instructor in 2000, and earned these credentials with Yoga Alliance: E-RYT® 200, RYT® 500, RPYT®, YACEP®. Her students include pregnant women, birth professionals and educators from across the globe. 
Marisa Toriggino was co-founder and owner of Yoga Garden of San Francisco, where she ran the studio from 2004-2019. The mother of two teenage daughters, Marisa is a native Californian and lives in Marin County, CA.
Explore her program: Yoga for Motherhood.