Marisa

Toriggino
United States of America
Pre & Post Natal
UDAYA Yoga & Fitness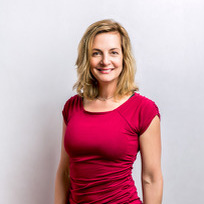 Marisa Toriggino, E-RYT200, RYT500, RPYT, Co-Founder of Yoga Garden of SF and Prenatal Yoga Teacher Trainer, is a leader in prenatal yoga education, has designed an innovative curriculum for teachers of prenatal yoga worldwide. Students from across the globe, from the remote areas of Russia to urban centers in Europe and the Middle East,  participate in her training.
Marisa's teaching combines powerful techniques from diverse lineages into a sound yoga practice that supports a healthier pregnancy and better birth outcomes for future mothers. She has studied with the founders of the various yoga lineages, including BKS Iyengar & Geeta Iyengar (Founders of Iyengar yoga), Sharon Gannon (Founder of Jivamukti yoga), Dharma Mitra (Founder Dharma Yoga Center), Yogi Bhajan (Founder of Kundalini yoga), and Swami Kriananda (Founder of Ananda yoga). Marisa integrates these practices and her experience into her prenatal classes, applying a rigorous physical awareness to her teaching that leads to a deeply inward understanding of the spiritual essence of humanity and motherhood.
Marisa wrote a certification program that is among the first to offer Yoga Alliance registration as a Prenatal Yoga School, giving her graduates an assurance of quality and the unique advantage of being a Yoga Alliance Registered Prenatal Yoga Teacher (RPYT). In partnership with UDAYA she filmed 16 videos for Prenatal and Postnatal Yoga entitled Yoga for Motherhood. Marisa earned a BA from UC Berkeley and is certified by the Rudolf Steiner College in Administration for Spiritually-based Organizations. As a lecturer, she advocates the promotion of yoga for pregnancy and motherhood, and conscious birth and parenting practices. She was one of the founders of Yoga Garden of San Francisco and co-owner from 2004-2018.
Marisa is a native Californian, residing in the San Francisco Bay Area. During the summer months, she and her two daughters live in her ancestral country of Italy.