Christine

May
Germany
Prana Vinyasa®, Vinyasa
UDAYA Yoga & Fitness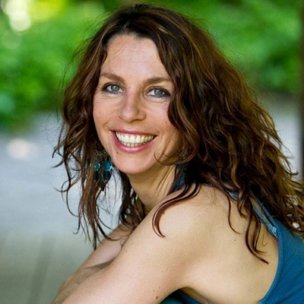 Christine May is an open-hearted, life-loving experienced Prana Vinyasa Flow® Yoga teacher trainer and certified teacher (e-ryt 500 Yoga Alliance). Prana Vinyasa Flow® is a revolutionary, powerful and transformative branch of Vinyasa Flow Yoga. Her teaching is influenced by her attentive, loving devotion to her students and the many paths of yoga, life and spirituality as well as many years of assisting her beloved mentor and teacher Shiva Rea.
Prana Flow® Yoga is based on Tantric Philosophy, Ayurveda, Bhakti and Somatics. Christine is the most experienced German-speaking yoga teacher for 200, +300hr Affiliate Prana Flow® Yoga Alliance Trainings, Modules, and Immersions. She is well known for creating and holding sacred space for transformation and joyful in-depth explorations and is one of the leading Prana Flow® teachers in Europe. Her interest in finding truth through various systems also led her to become a certified Associate Healing Tao Yoga Instructor with Mantak Chia and a Somatic/Holistic Counsellor with her beloved teachers Turiya and Rafia in "Working with People: A Psychology of Awakening" and "Relationship Counseling" which focuses on assisted self-inquiry.
Christine May has a strong dedication to hold space for others for self-knowing, touching the depth of our Being and cultivating heart-centered connections. She is very passionate about supporting her students in the art of living and embodying yoga, authenticity and truth, as well as joyful and peaceful living.
Explore her program: Chakralicious.