Ali

Owens
United States of America
Power, Prana Vinyasa®, Restorative, Vinyasa
UDAYA Yoga & Fitness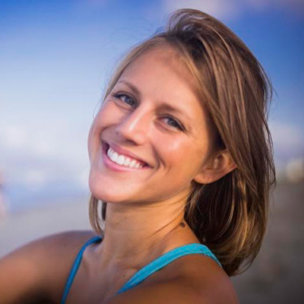 Ali Owens' journey with yoga began when she was studying dance in the World Arts & Cultures program at UCLA. She originally signed up for a course in Yoga as a way to unwind from the long days of training. She remembers balancing in Warrior 3 during their very first class and feeling a sense of presence as she found balance in the pose. From then on, she was hooked. She continued to practice and study with world class teachers in Santa Monica, CA.
Post graduation, she completed a 200hr teacher training while working full-time for the Greek and Pantages Theatres. Upon completion of her certification, she started teaching at Bryan Kest's Power Yoga, a popular donation based studio in Santa Monica.
After a few years of balancing my corporate career with teaching, she decided to leave her job and fly to Bora Bora to work alongside her teachers on their up and coming paddle board company. While the company did not come to fruition, it was the impetus from which her teaching career began and I soon thereafter landed in the sunny community of Manhattan Beach where she still teaches today.
Using these practices along the parenting journey has allowed them to maintain a strong and supportive environment at home. They are able to communicate, remain patient and enjoy all of the moments that make up the miracle of life. Ali's passion lies in empowering people to lead their best lives through movement, mindfulness and Ayurveda-based nutrition.
"Ali's class is well balanced with thoughtful sequencing. The poses and counter-poses are perfect as she prepares your body for peak poses masterfully. She is able to find the exact words to help you approach your edge while keeping you safe with proper form and alignment. She is a warm, intelligent and friendly teacher with original insight into how yoga can work for you."  – Dean Miya, student.
Explore Ali Owens' program, Chakra Series, for a collection of chakra-focused yoga classes.