Rudy

Mettia
United States of America
Core, Power, Vinyasa
UDAYA Yoga & Fitness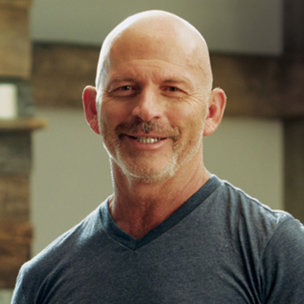 Rudy Mettia often describes himself as "obsessed" with yoga and it is clearly evident in his teaching. Utilizing his experiences both on and off the mat, he inspires students to challenge their perceived boundaries while respecting their limitations. As he guides students within the class, he carefully breaks down each movement, finding myopic muscle and energetic actions to achieve the most of each position. Always teaching from experience, whether cautioning about potential injuries, recommending the perfect modification, or reminding a student to stay calm, focused, and within the moment, Rudy uses his wit and charisma to motivate his students. His teaching style helps beginners understand the asana and can revive even the most seasoned yogi's practice, breathing in new life with a deeper physical and philosophical understanding.
Rudy's intelligent sequencing and unique transitions create an ever-changing experience through the most basic of postures. Each practice with Rudy is an adventure but the result is always the same, elation from meeting a challenge head-on that helps create a strong and resilient physique and mind. Armed with a huge heart, wicked sense of humor, and fierce belief in the practice, Rudy's enthusiasm for yoga shines through in every class helping each of his students to become a yoga warrior themselves. Rudy Mettia has ascended from teaching yoga in an abandoned back room of a church nestled at the foot of the Hollywood Hills, to claim his place among the top tier of yoga teachers in the hyper competitive mecca of the American yoga scene, Santa Monica, CA, thereby the country.
Explore Rudy's programs, Yoga Warrior 365 and Forged with Fire.