Adam

Husler
United Kingdom
Restorative, Vinyasa
UDAYA Yoga & Fitness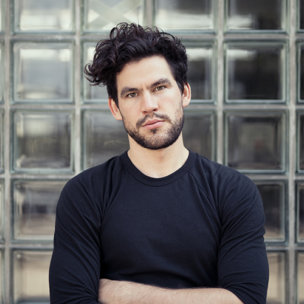 Actions speak louder than words, and Adam Husler (E-500 RYT) uses both to understand universal balance in the practice of yoga. Drawing experience from a variety of lives lived off the mat – be it the law school, the boxing ring, the ultramarathon path or the non-profit sector – he brings a unique perspective to those who seek more from yoga than making pretty shapes. He offers creative, effective and clearly-sequenced teaching that focuses on balancing flexibility and strength; physically and mentally.
Inspired by a fascination with anatomy, Adam specializes in Alignment-Based Vinyasa Yoga as informed from years of study with, and assistant to, Jason Crandell, on a number of advanced teacher trainings. In combination with the spiritual wisdom of renowned meditation teacher Michael Stone and dynamic teachings of teachers such as Cameron Shayne, Adam consistently refines his teaching method.
Adam Husler believes that yoga is a personal subjective practice of self-inquiry, where only one thing is for certain: whether a long-time listener, first-time caller or anywhere in between… yoga offers us all plenty of options to challenge and reward. Start small, go slow, practice, and all is coming. Based in London, Adam teaches a robust schedule in one of the world's top yoga studios, Triyoga, and world-leading gym, Equinox. On top of this, Adam leads workshops, trainings and teaches at festivals continuously around the world, leaving him with thousands of teaching hours under his belt and plenty of appearances in national and international media.
Explore Adam's program, The Complete Yoga Toolkit, for a well-rounded anatomy-focused collection of yoga classes.